early moring the nightvision bears at BFgif
856 and 410 FourTon, i guess, at BFgif
480 Otis in office, succesful fisihg actiongif
during Infochat with mobile cam, Ranger Roy at cam doing a advertising film for Katmai Air.....LOLgif
Ranger Roy at mobil cam likes to film planes: the "Red Baron" gif
Moving clouds filmed with mobile cam LRgif
2 buddys??? follow each other at spit LRgif
Ranger Mike with mobile cam follow a UBO at LRgif
subadult 500 Indy followed with mobile cam from Ranger Mike, Indy chased some tourists at the beach LR long gif. Great cam job, Ranger Mike!!!!!
==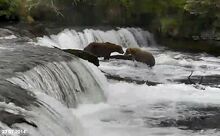 856 is now following Four Ton #410==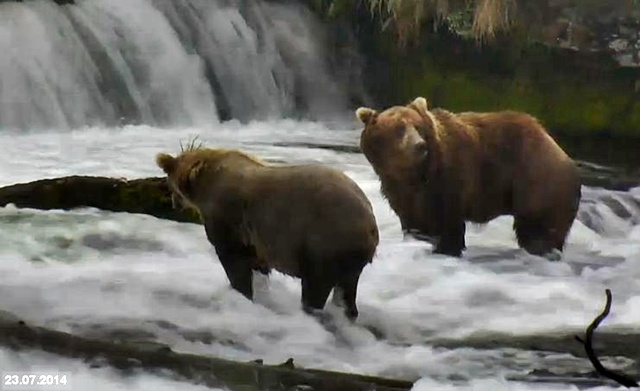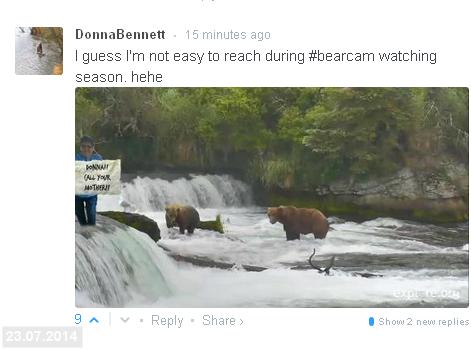 Not easy to reach someone who is watching the bearcams :) Donna did this great pic for us,
Thank you Donna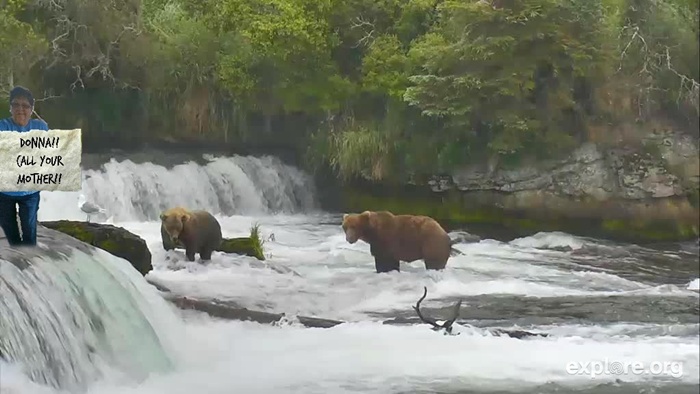 856 and 410 still at the Falls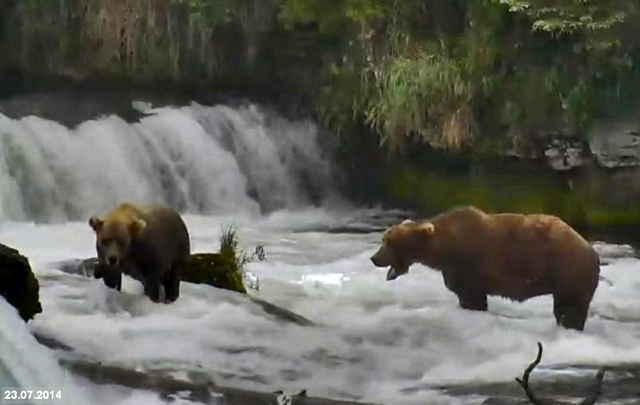 Later Otis #480 and Backpack #89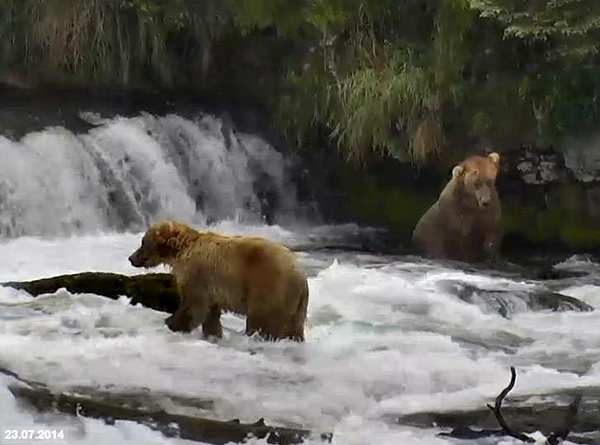 LR cam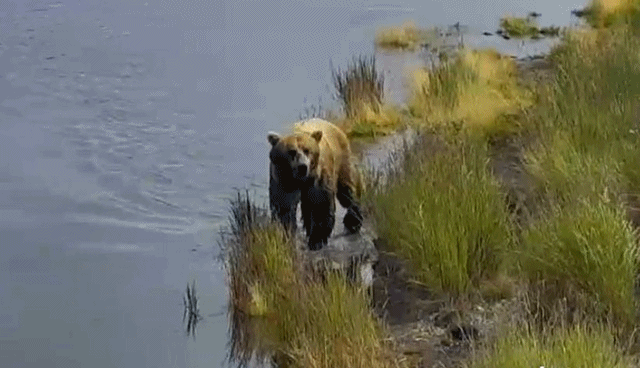 Second live chat of the day with the Rangers, Ranger Roy with his new Microphone :) bringing the "Sound of Katmai" to us. Thank you so much Rangers!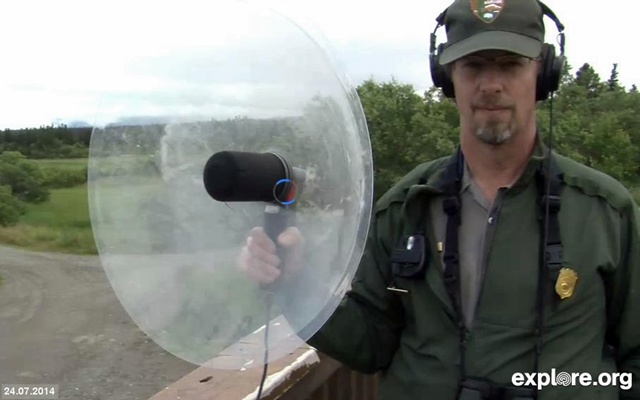 Young adult male at LR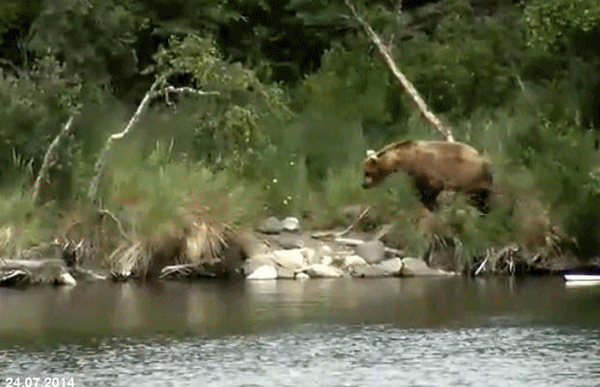 Sub adult LR